CSM-235-Beary Sweet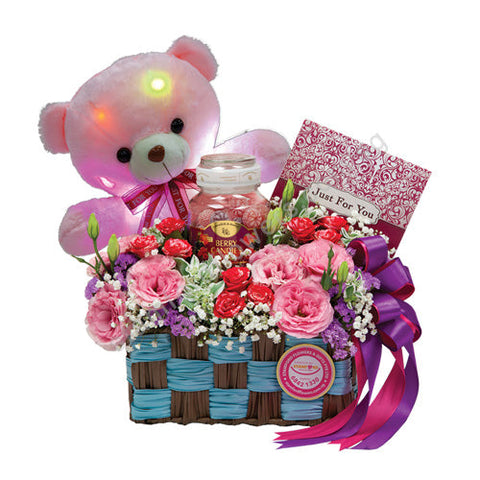 CSM-235-Beary Sweet
(Price before GST)

Adorable 45cm Pinky Bear with
Batteries Operated Dancing LED Lights and German Cavendish & Harvey Berry Candies(300g) with Mini Roses, Eustomas, Statics Baby Breath and Euphorbia Marginata.

** Prices in this catalogue are correct at the time of print and may be subject to change dueto market situation especially during Festive Seasons eg. Christmas, Lunar New Year, Mother Day or Valentine etc.
---
More from this collection